Every business needs to grow. The benefit of using email for marketing is direct communication with your target audience which doesn't go away easily with a scroll like a Google, Facebook or Twitter advertisement. Most people prefer zero unread emails in their mailbox.
Also, email is here to stay and proven to be an effective tool time and time again.
MailChimp is one of the most popular email marketing tools today. Lately, several email marketing automation software have been introduced but MailChimp has managed to dominate this market because of its ability to innovate with new and improved features consistently.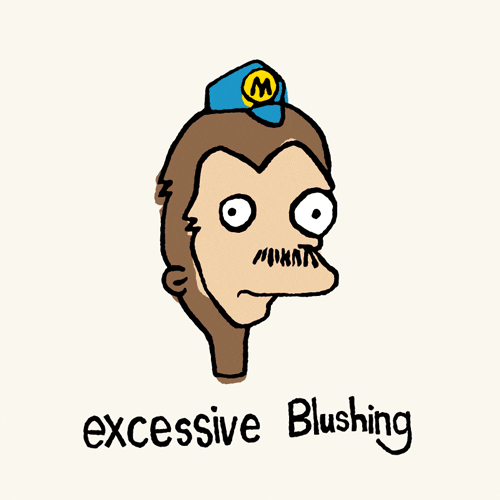 However, for many small or medium businesses, MailChimp might not be a great option as it is not cost-effective for them. Another (better) reason to consider MailChimp alternatives is that there are so many powerful tools out there that it is possible you will find one that matches your needs even more closely. Or perhaps your purpose is public relations in which case it might be better for you to see a PR software comparison instead.
MailChimp is not the only option for email marketing.
Choosing the right email marketing software depends on the type of skills and level of creativity required. So here a few things email marketers need to keep in mind:
Analytics:
It's hidden in the numbers! Knowing open rates, click-through rates (CTRs), and unsubscribed rates can help reconfirm what works and what won't.
Integration:
Check to see if it can be paired with Google Analytics URL Builder (among other tools) to test if certain banners, links, or calls-to-action perform better than others.
Templates:
It's important to have pre-designed, customizable templates to allow both technical and non-technical users to benefit from the email software platform.
Cost:
This one's a no-brainer. The price you pay will be a key differentiator and one to keep a close eye on. In addition to comparing vendors, you will also be comparing different packages each vendor offers. It will certainly require some skill on your part to predict what value these will deliver.
So let's take a look at the alternatives then, shall we?
Our first pick is GetResponse simply because it is packed with features and quite affordable too. Starting at just $15 a month, it is comparatively cheaper than MailChimp and better suited for small and medium businesses who are looking for that perfect blend of affordability and scalability.
These other GetResponse features also make it exciting and unique.
Provides landing page WYSIWYG editors
Specialized tool to create a marketing track for webinars.
Drag-and-drop editor
Create up to five split tests.
GetResponse scores higher on user happiness than MailChimp even though they both share the same Crozscore. [Scores retrieved 28 June 2017]
Constant Contact:
Constant Contact ranks close to MailChimp in terms of how it would be used by SMBs. Its price starts from $20 for 500 contacts and it continues to increase in proportion to the subscriber base. Constant Contact also offers some flexibility in terms of payment methods depending on the package selected, which could be useful for an SMB.
Constant Contact provides many educational materials to use the software effectively, including resources such as on-demand webinars and live sessions. It also comes packed with more than 400 professional email templates to ease marketers (and their designers).
In addition, it integrates email campaigns with social media by allowing users to connect to Hootsuite and post to all other social channels from one place. It also facilitates its users who link email recipients to their Facebook channels, for instance, by tracking their success.
Constant Contact wins by mixing email marketing with social media promotions, effectively.
Emma is a popular marketing tool with a simple and easy-to-use interface, starting at $89 a month.
It helps users create emails with the help of more than 200 templates that tend to stand out because of good design sense – very relevant to SMBs that require good designs but can't afford their own designer.
Emma's reporting feature is also quite outstanding. It not only generates graphic reports but also allows users to extract actionable data from them.
One prominent feature of Emma is the ability to embed lightbox forms on a user's website, which is one of the most effective ways to integrate newsletter sign-ups. Emma also allows integration with Shopify, Salesforce and Survey Monkey.
AWeber is a great tool if you're looking for customizable templates and features such as auto-response and add-ons that allow users to send a series of emails to new subscribers. Users can also track their subscribers in AWeber and see the point at which unsubscribing occurs, for example.
It is a complete email marketing solution for those who are looking for ease and budget. The price plan starts from $19 a month for up to 500 contacts and offers a whopping 700 email templates. AWeber also provides extensive customer support and online help which makes it a great option for small and medium businesses that may require their email software to go the extra mile, if needed.
For this reason, it is very useful to compare AWeber with GetResponse and MailChimp.
iContact is considered to be one of the easiest to use to create and track emails. It is compatible with the needs of small and medium businesses using comparatively smaller databases. Its price plan starts from $14 a month for 500 contacts.
It is rather unique in the way that it matches its interface to users who are beginners in the field of email marketing with special features such as its 'Message Coder' allowing users to customize their templates without any knowledge of HTML.
iContact also supports live recording and full-length articles for SMBs looking to support a  webinar strategy.
—
For more information, view our software guide for email marketing software or scroll through the full list of email marketing software on Crozdesk.